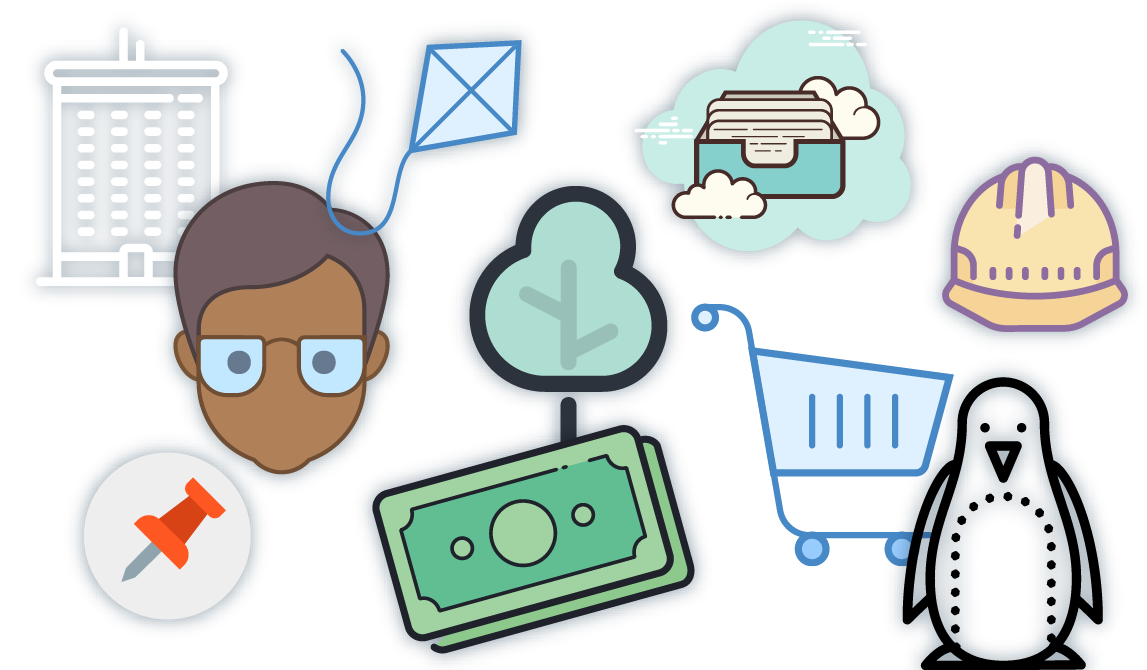 The Icon Library has over 70,000 flat icons covering all your presentation needs—from universal element icons to industry-specific icons and more. You can download and import them into directly into PowerPoint.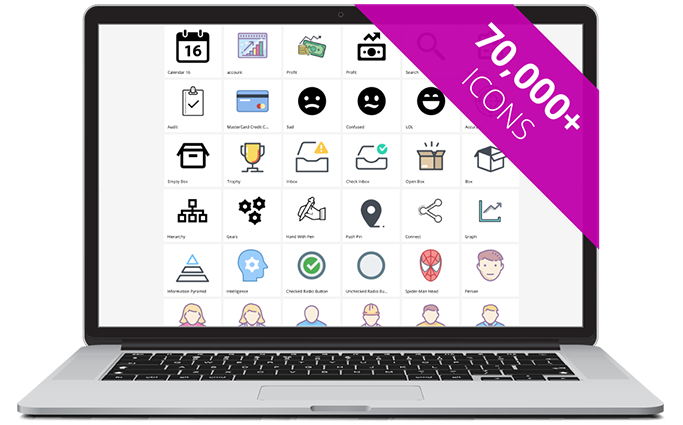 Multiple formats (.png, .svg., .emf., & .pdf)
Step-by-Step Video Tutorials






Alphabet   |   Animals  |  Arrows  |  Astrology  |  Baby  |  Beauty  |  Business  |  Cinema  |  City  |  Clothing  |  Computer Hardware  |  Crime  |  Culture  |  Data  |  DIY  |  Drinks  |  Ecommerce  |  Editing  |  Files  |  Finance  |  Flags  |  Folders  |  Food  |  Gaming  |  Hands  |  Healthcare  |  Holidays  |  Household  |  Industry  |  Logos  |  Maps  |  Media Controls  |  Messaging  |  Military  |  Mobile  |  Music  |  Nature  |  Network  |  Operation Systems  |  People  |  Photo and Video  |  Plants  |  Popular Icons  |  Printing  |  Profile  |  Programming  |  Science  |  Security  |  Shopping  |  Social Media  |  Sports  |  Time and Date  |  Transport  |  Travel  |  User Interface  |  Weather
What Are Customers Saying?
We did use graphics from your site and wound up winning a very big contract!
Valerie Simone
Was just sitting here struggling with a concept and took a break to flip through your portfolio to see your new work. Lo and behold, I start seeing things that immediately gave me new perspectives on the concept I was grappling with just moments earlier… Thanks for helping defrost my gears.
Ruth Lown Turman
The graphics from Get My Graphics have been life savers!!! They have allowed me to be more creative in an area that I didn't think creativity was possible. In addition, everyone thinks I'm a graphics rock star now! Thanks a million…
Mary Brick

Start Downloading Today
Select a package and start using cutout people today!