Presentation Graphics for Business
Graphic Designers can use our fully customizable business graphics to create and develop business presentations that are engaging, intuitive, and visually explosive! Our business graphics will save you a ton of time and money while making you look like an graphics genius!
Step-by-Step Video Tutorials
PowerPoint Library
$399/yr
Per Designer
Annual Savings: $189
Includes the following:
PowerPoint Graphic Library
PowerPoint Pro Package
$948/yr
Per Designer
Annual Savings: $240
Includes the following:
PowerPoint Graphic Library
Cutout People Library
Stock Image Library
Icon Library—NEW!
Enterprise Presenters
Contact Us
Per Team
Annual Savings: Up to 50%
Includes the following:
Great for large teams
Huge asset libraries
PowerPoint Graphic Library
Cutout People Library
Stock Image Library
Icon Library—NEW!
You won't be billed unless you keep your trial open past your 7 day free trial. No contract, cancel anytime.
Contact us about enterprise plans and pricing
What Are Customers Say'n?
We did use graphics from your site and wound up winning a very big contract!
Valerie Simone
Was just sitting here struggling with a concept and took a break to flip through your portfolio to see your new work. Lo and behold, I start seeing things that immediately gave me new perspectives on the concept I was grappling with just moments earlier… Thanks for helping defrost my gears.
Ruth Lown Turman
The graphics from Get My Graphics have been life savers!!! They have allowed me to be more creative in an area that I didn't think creativity was possible. In addition, everyone thinks I'm a graphics rock star now! Thanks a million…
Mary Brick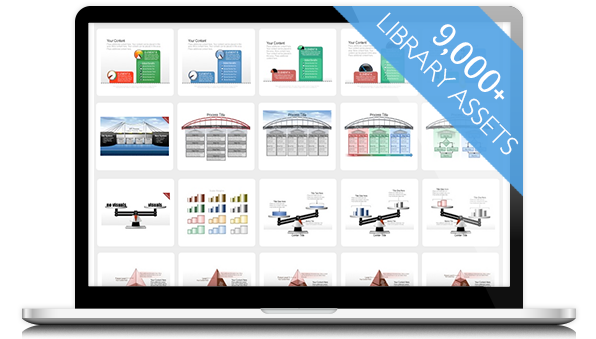 Save development time
Beginners and experts will love our PowerPoint Templates. 1000's of pre-built graphics, dashboards, charts and diagrams created natively in PowerPoint empower you to modify and tweak however you'd like. Just add your course content and you're done. You can also dissect it and use individual pieces and parts. Either way you'll save tons of time.
Communicate your message
Most communication is done nonverbally. eLearning Brothers knows this, and creates the templates that are best able to get the message across.
Find what you need
Since we cater to a wide variety of industries and markets, we create templates in many different categories and styles. We have over 50 categories to choose from!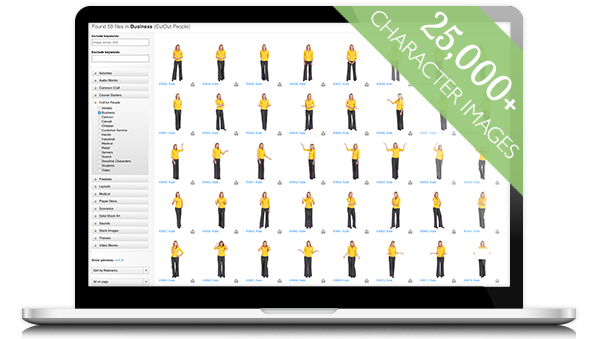 Save time searching for characters in multiple poses
Find dozens of images of the same character quickly in one place. No need to waste time on stock image sites trying to find the perfect character and hoping that there are multiple poses available.
Give your project personality
Character images add personality to a project. Use cutout people images as narrators, scenario participants, presenters, and more.
Don't waste time clipping out photos
No need to hassle with a photo editing program and remove the characters' backgrounds. Our photos are already clipped out so that you can drop them right into your project and start building awesomeness.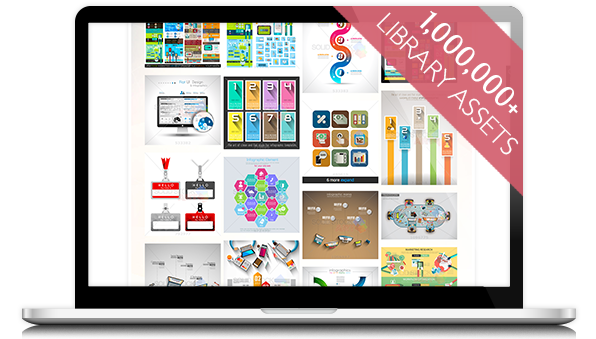 Start Downloading Business Graphics Today
Select a package and start designing awesomeness today!