Admit it. 
You have a favorite PowerPoint template. 
One you turn to over and over again because you know it makes your presentations look good.
It's okay to have your own Old Faithful of PowerPoint templates. But what if there was an even better template that you were missing out on because you got a little too comfortable in your routine? 
Why not shake things up a bit? Treat your audience to something new that grabs their attention and says, "Hey you! I know it's almost the holidays and you're ready for vacation and endless cookies and eggnog, but we're not done here yet, so pay attention to me."
Okay, PowerPoint graphics and templates do not actually talk. But that's what these new template styles would be saying if they could talk. 
So let's check out these new designs in the PowerPoint Graphics Library. 
Today we'll look at pie charts. Because I clearly have dessert on the brain.
Pie charts are perfect for presenting data. We have two different pie chart templates for you to choose from, depending on how much data you need to display.
First, we have a template with just a single pie chart ready made for you. Use this chart to show how different concepts are part of one larger principle or how different teams all come together to create a singular product. 
As usual, all assets can be modified to match your branding. Just put in your content and it's ready to go!
Second, we have a pie chart comparison template that has five small pie charts prebuilt. Use it to compare the same data over a certain time period or to compare how well different products may be performing in general. 
Either of these pie chart templates will be perfect for helping you get started with a new presentation. 
Let's take a look at a few of the styles you can download these pie chart templates in.
CAMPFIRE
Campfire Pie Chart Comparison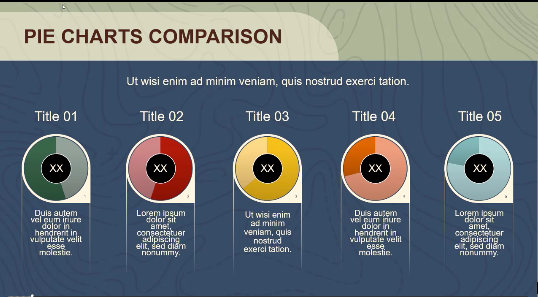 Campfire Pie Chart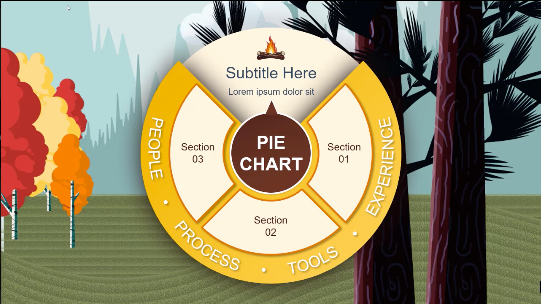 Ready to go camping? Check out all the other charts and layouts in the Campfire style as well. 
FLAT BLUE
Flat Blue Pie Chart Comparison Template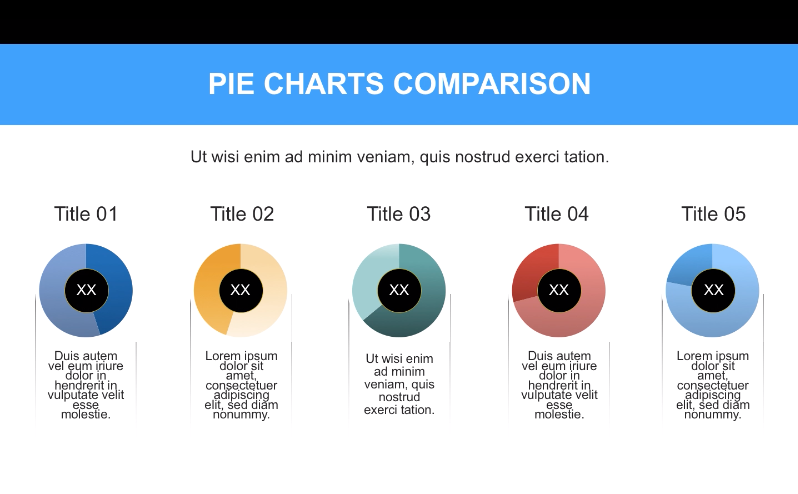 Flat Blue Pie Chart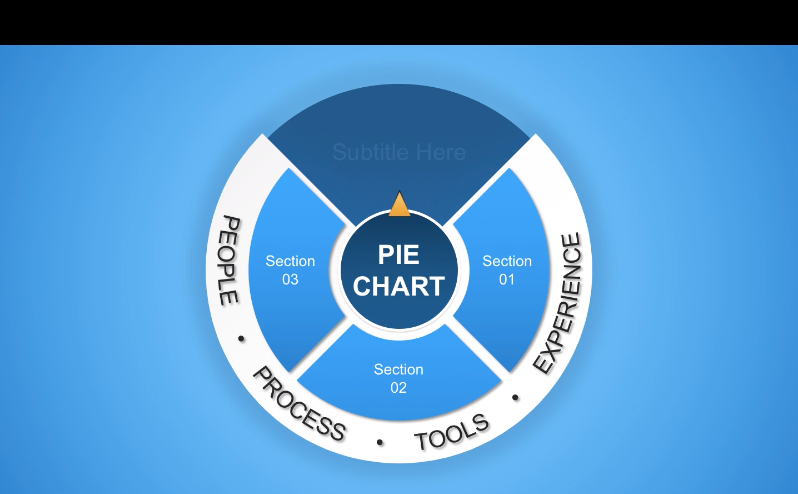 We have tons of other charts and layouts in the Flat Blue style as well. Check them all out.
SHAMROCK
Shamrock Pie Chart Comparison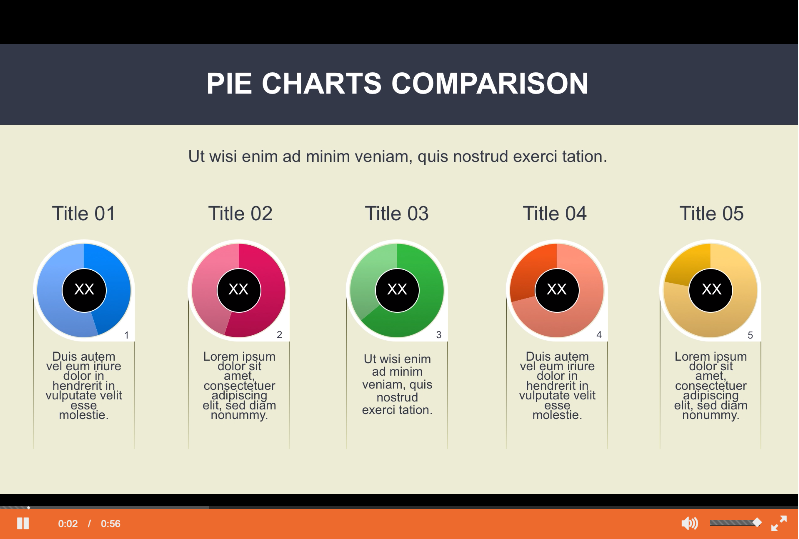 Shamrock Pie Chart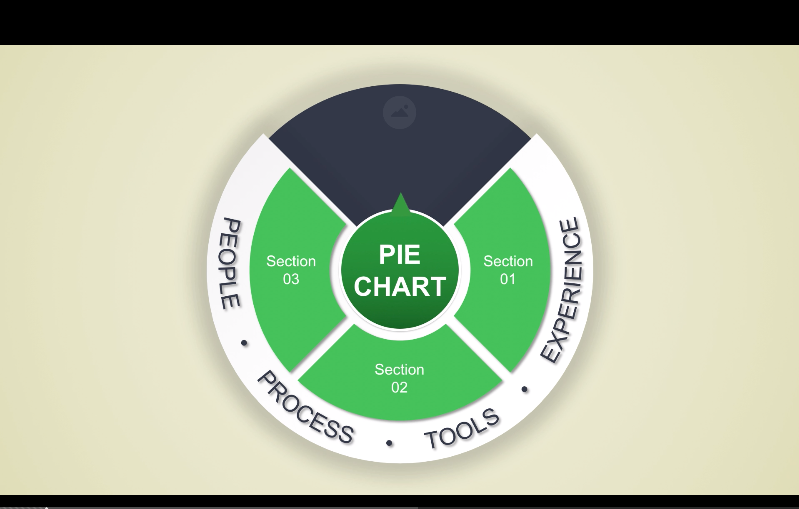 Feeling lucky? Check out our other Shamrock templates.
Now, of course, we have more than just pie charts. We also have bar graphs, timelines, dashboards, infographics, and more. Anything you need to make an amazing presentation, it's in the PowerPoint Graphics Library.
Which of these new PowerPoint template styles is your favorite?
Log into your library account now and start creating awesomeness!
Not a member yet? You can check out our extensive library of over 10,000 PowerPoint graphics by starting off with a 7-Day Free Trial.