The first month of 2020 is almost over. How long did you manage to stick to your resolutions? We always start the beginning of January full of optimism and determination and then…well, life happens.
BUT. There's still time. 
If your resolution was "Make cooler PowerPoint presentations," we're here to lend a helping hand.
We just released 3 new PowerPoint template styles that are sure to add a little sizzle to your presentations and training content.
Our layout templates for Microsoft PowerPoint are great for adding a stylish flare or more professional look to your presentations. With multiple layouts to choose from, you're sure to find the right slide to fit your content and keep your learners engaged. 
Plus, using our templates helps you avoid the most common PowerPoint mistakes.
When people complain about bad PowerPoint presentations—and by extension, the person doing the presenting—some of the most common complaints are:
Too much text on one slide

Inconsistent slide appearance

Too much ClipArt 
Our layouts are all professionally-designed so that the content is balanced. Keep your content within the bounds of the design and no one will complain that your slide was too text-heavy. 
Each template style comes with tons of different, coordinating layouts and charts, so you can create an entire presentation with the same design theme. 
Bad ClipArt? You won't find that in our templates. 
Plus, all assets can be modified to match your branding—whether you want to change the content, fonts, color, shapes, styles, or animations. Just put in your content and it's ready to go!
Our PowerPoint Templates Library is constantly growing. So let's take a look at the newest additions.
First up, Fira.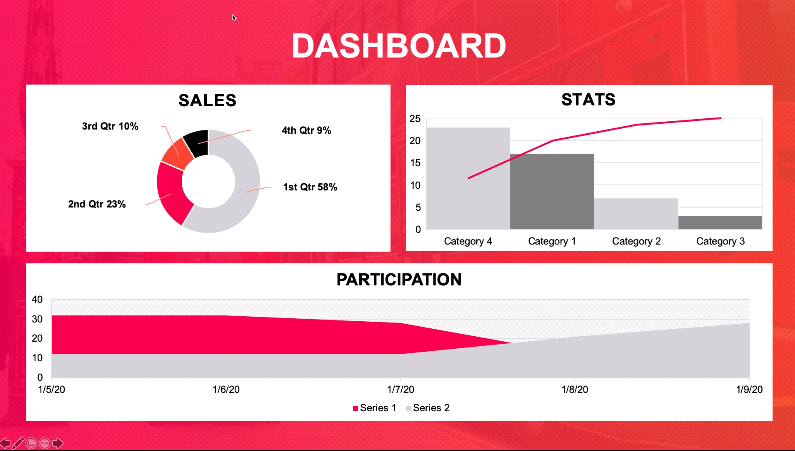 Stylish gradients and warm colors make this design inviting.
Next, we have Montserrat.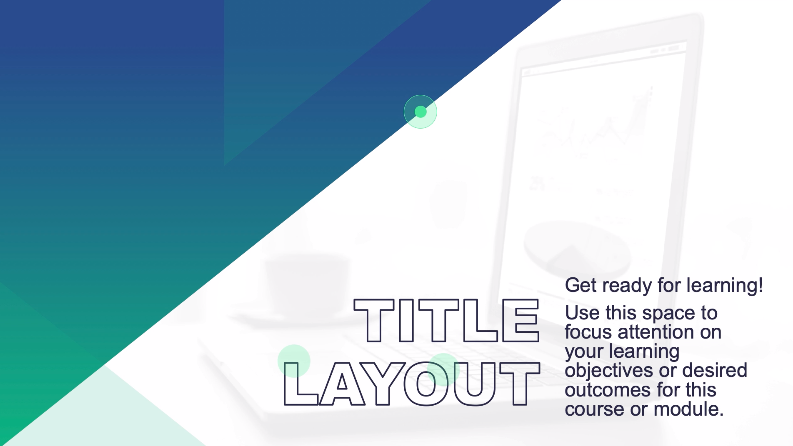 This design evokes the tropics with its bursts of blues and greens.
And finally, Torch.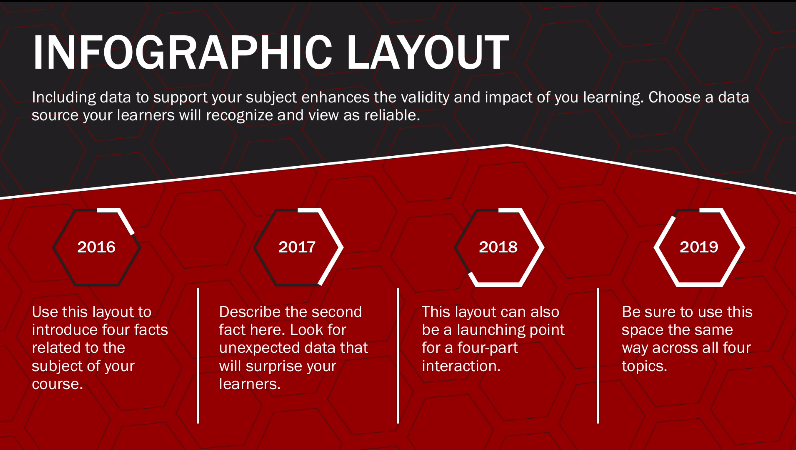 Red and black are a classic color combo that never goes out of style. 
You can find all these PowerPoint template styles—and more—in the PowerPoint Graphics Library. 
Log into your library account now and start creating awesomeness!
Not a member yet? You can check out our extensive library of over 10,000 PowerPoint graphics by starting off with a 7-Day Free Trial.